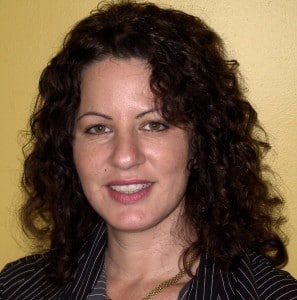 This site is brought to you by me… Lori Verni-Fogarsi. Having been self-employed since I was old enough to work, my career has developed in an interesting way: What began as owning a dog training school developed into becoming a professional speaker, journalist, columnist, business consultant, and published author. (For the full story, please scroll down.)
To keep things simple, I've combined information from all areas of my career, right here on this site.
Author: Of several books including award-winning novels, widely acclaimed nonfiction, and short story anthology/ies. See all of my books here.

Professional Public Speaker: Have taught seminars and workshops at colleges, private, public, and corporate venues since 1995. Keynote speeches at many events. Learn about my public speaking here.

Certified Master Dog Trainer: Owned two dog training schools for a total of 15+ years. Visit the Free Dog Training Library, right here on this site.

Writer: Freelance, journalist, and columnist. Have written/currently write for a multitude of magazines and newspapers, including several syndicated columns.
Small Business Consultant: I work with small businesses on a case-by-case basis, providing individualized creative marketing, website design and training, business improvement, expense reduction, building social media, and event coordination services. Learn about my business consulting here.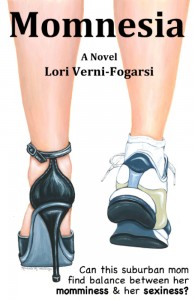 FULL BIO:
Lori Verni-Fogarsi has worked as a freelance writer, journalist, columnist, and seminar speaker since 1995. "MOMNESIA" was her first novel (2012), followed by "UNEXPECTING" (2013) and she is the author of the nonfiction book, "EVERYTHING YOU NEED TO KNOW ABOUT HOUSE TRAINING PUPPIES AND ADULT DOGS" (published in 2005), which continues to be widely acclaimed in its genre. "IGNITE," tastefully erotic short stories moms will love, was compiled by her in 2013.

Verni-Fogarsi began her writing career in an unusual way: With a monthly newsletter for her small business–a dog training school! Over time, she became well known not only for her dog behavior knowledge and writing skills, but also for her business acumen. She was surprised at first when she was approached by magazines and newspapers requesting articles on pet behavior, small business, and parenting, as well as universities and advanced placement programs requesting seminars on pets and business marketing.
Since 2005, her articles have appeared in a multitude of publications including "New York Parent," "The Pet Gazette," "Franchise Advantage," and many more. She has worked as a journalist and columnist for the Heartland Publications family of newspapers, and has taught seminars at Nassau Community College, North Carolina State University, and many private and corporate venues.

Major media appearances have included being a featured speaker for a live Lifetime Women's Network event, television appearances including the My Carolina Today Show and many major network news pieces, a radio guest on a multitude of programs including Joe Wade Formicola, a feature article in Oprah Magazine, a live online chat host for The Boston Globe, and many more.
Verni-Fogarsi is a happily married mom of two and step mom of two more. In her free time, she enjoys traveling with her husband, Mark, as well as reading, dining out, boating, napping, and hitting the town. Many of their weekends are also hectically enjoyed attending their childrens' various activities, including dance competitions, drill team meets, chorus, and theater performances. She has two cats, both rotten.
Originally a native New Yorker, Verni-Fogarsi now divides her time between Raleigh, NC, and Lake Gaston, VA, where she is hard at work on her next novel, as well as her regular columns and several other projects.

She invites you to peruse this website, and also join her on Facebook at www.facebook.com/LoriTheAuthor.
If you'd like to contact her, you may do so here.