Welcome to my small business consulting section! Here is where you will find information about the services I offer as well as some great free tips you can enjoy on your own!
(Please scroll down to see everything!)

Just a few of the services I offer include:
Social media setup and/or management
Marketing/public relations
Event coordinating (in person & online)
Website building or improvement
Redirection of expenses to more fruitful opportunities
Branding and graphic design
Media/news releases
And much more!
I work with each individual business on a case-by-case basis so you receive only the services you're interested in!
Whether it's a one-time event or an ongoing project, we work together to determine what you'd like to work on and how we'll go about it! Also, part of what I do is teach you along the way… while I could work for you forever, you do also have the option to learn so you can take over the tasks yourself or assign them to an employee!

What are Lori's qualifications?
Over the course of 20+ years,  Lori Verni-Fogarsi has personally built and sold two successful small businesses "from scratch" in two different regions of the country. She has also taught as a seminar lecturer at colleges, high schools, corporations, and private venues, wrote a newspaper column for five years, has worked as a journalist, and has several published books. She received her education at Katharine Gibbs Business School.
Other firsthand experience includes coordinating events ranging from 15 to over 3,000 guests, public relations, marketing, graphic design, search engine optimization, and fund raising.
Past projects include:
Teaching "Creative Marketing Outside the Box" workshop for numerous groups including The National Association of Massage Therapists for attendees to earn continuing education credits at their annual conference.
Teaching other business-related seminars including "Embracing the Competition" and others for various business and networking groups.
Coordinated Memorial Golf Tournament from concept to completion, for local sports pub that completely sold out, raised over $8,000 for the Prostate Cancer Foundation, and included extras such as the opportunity to win a Harley Davidson Motorcycle, signed hockey stick, and an After Party at the pub.
Developed branding concepts for numerous businesses including design and implementation throughout their in-person and online presences.
Managing social media venues for numerous businesses, both to initially get them started, and on an ongoing basis.
Designed and implemented employee improvement programs for several different businesses.
Coordinated events ranging from 15 to over 3,000 guests including all vendor relations, news coverage, entertainment, and more.
Design and creation of marketing materials for a multitude of businesses including printed materials, signs, graphics, etc.
Have built numerous, custom, yet simple-to-maintain websites for many businesses.
Free information for you to enjoy right now:
Please enjoy the many business-related articles I've written by clicking here. You can also stay updated when I post a new article by joining my occasional newsletter here.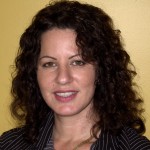 I hope you've enjoyed this info and I look forward to working together!
Sincerely, Lori Verni-Fogarsi
Would you like your business to achieve the following goals?
Increase customer loyalty
Cultivate repeat customers and strong referral sources.
Make your website work for you
Today's digital age demands that you have an informative website where everything works correctly.
Create a stronger social media presence
Social media is an easy, inexpensive way to connect with customers. I can get you started and either maintain for you, or teach you to do it in minutes a day.
Reduce expenses
Effective marketing, making the best use of time, streamlining overhead and more. All of these increase your bottom line.
Strengthen Employee Relations
Create a work environment that elicits loyalty, ethics and dedication to your business.
Develop a Stronger Community Presence
Whether your focus is on your local town or a global community, a strong presence gleans great rewards.
Host a Successful Event
Events are one of the most effective ways to promote your business.
Enhance Your Business' Appearance
Inexpensively and effectively.
Surpass Your Competition
Outshine others while maintaining professional and ethical relationships.
Elevate Your Income and Create More Free Time
Improving your business helps you attain a work – life balance that allows you to enjoy both your business and your personal life.
CLIENT TESTIMONIALS! (Clients… have one to add? Thanks! Please send it to me and it will be my honor to add it!)
Testimonial from Dezant Signs: "As a business owner, sometimes it's hard to get everything into perspective, whether we are too slow & can't figure out how to draw in more business, or too busy & can't figure out how to get it in control. This is why sometimes we must look to the outside for someone to look in. With Lori's ideas & dedication, this small investment is worth every penny."
~Ira Harris, Queens, N.Y.
Testimonial from NC Pool Safety Fence & Solutions: Recently posted to my page: "Lori put together a great website for my pool fence business. She was knowledgeable, creative and dug deeper into matters when it came to researching different options. Anyone that hires Lori would appreciate her savvy business skills and ideas. It didn't take long for inquiries to come in through the website. In short, I was very happy with final output and would highly recommend Lori."
~Life Saver Pool Safety Fence & Solutions NC (You can see their website I built here: http://www.NcPoolSafety.com )
Testimonial from Barry On the Road, travel blog: "I started working with Lori last Spring and within just days she had made suggestions and changes that began showing results. My goal was increased readership for my blog, and her efforts delivered. I've been so pleased that I've recommended her to two people whom I know would benefit from her efforts in the social media arena. Engage Lori to help promote your business, and then stand back as she hits the ground running."
~Barry Sherrill, www.BarryOnTheRoad.com